Dave Letele
The Brown Buttabean
Dave Letele is the founder of Brown Buttabean Motivation (BBM), a free community health programme that has helped thousands of New Zealanders lose weight and get fit and healthy.
Dave Letele (Ngati Maniapoto/Samoa).
Having once weighed 210 kilograms, Dave has now lost nearly half of his body weight. His transformation has come about through hard work and dedication to his goal of turning his life around. He now works tirelessly to motivate others to deal with the challenges of obesity.
Dave has amassed an impressive following on Facebook and Instagram with over 116,800 followers where he provides information about obesity awareness and social issues. The size of his following is in part due to the fact that he is honest with his followers, well-connected with Pasifika and Māori communities, has a big heart that drives meaningful action, and can speak from his personal lived experience.
Dave runs two gyms in Manukau and New Lynn, a standalone FoodShare service and Community Kitchen to help address food insecurity and alleviate family poverty.

Dave is working with public health and social service providers to grow the BBM program, which has achieved significant improvements in the health outcomes for obese people.
In 2022, Dave placed third in the TV3 series Dancing with the Stars, raising a lot of money for his BBM program.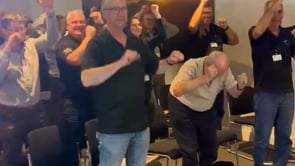 Testimonials:
"David was considered overwhelmingly as the best speaker / presenter across the 2 day conference" - Steve Haines, Pacific Coilcoaters